TOP RECOMMENDED HAND TOOLS
Many woodworkers are able to manage with a minimal amount of equipment. Nevertheless, regardless of what sort of woodworking you are doing, sticking as well as starting with accuracy instruments makes life in the shop a lot easier. The ideal place to begin? A high quality 12″ combination square, similar to the Starrett recommended below.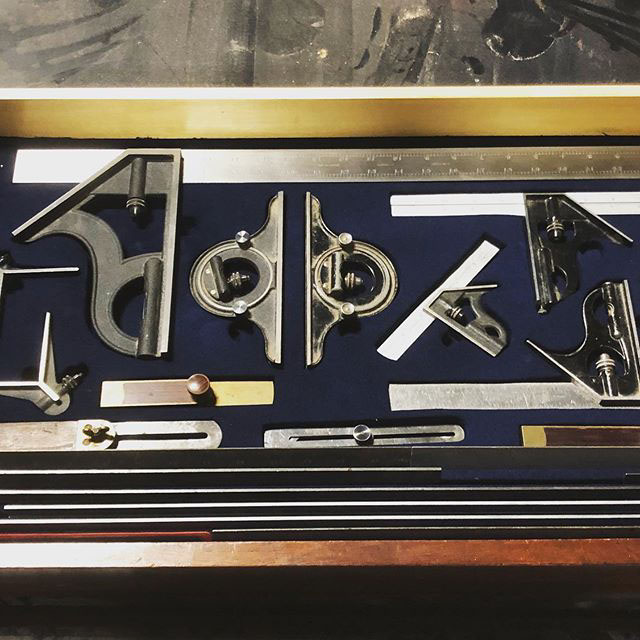 Top 5 measuring tools for woodworkers
How much accuracy is needed?
Just how much accuracy you need is dependent on the type of woodworking you do. Keep in mind that for many years, woodworkers got away with few or maybe no measuring equipment, but still created shockingly correct labor. How? They depended on various other resources as story sticks, setup parts, and patterns and used them wisely and repeatedly. Utilizing standards or perhaps story sticks is an excellent way of creating exact duplicates & staying away from errors. Nevertheless, some sort of measurement is the place where all contemporary tasks begin. Pro tip: The key of accuracy is beginning with good precision as well as sticking with it all of the way through.
Before buying the latest handheld CNC machine, start here
Once you need to build more than one of something, you will quickly appreciate the investment made in quality precision tools. It's very easy to cross the barrier of needing more than one exact duplicate too as even one chair (four legs) requires exact measurements. When you start building even more like a run of 6 dining chairs, or a comprehensive dining table set will , you will depend on precision measuring instruments to avoid costly rework.